Okay, I'm a little behind on my photo editing, but wanted to share these. Near the end of October was held the Tyler Scottish Festival and Highland Games. Having never been to one, and always admiring men willing to wear a kilt in public, we packed up the cameras and headed over. There were multiple tents for vendors selling their wares, as well as Scottish music and games. As you'll see, the games were not limited to only men.
When we got there, the games were already underway, but we got to watch a couple of weight toss and caber toss events which I found interesting.
First up were the 56lb and 28lb weight toss events. This was kind of like a discus throw, but with a weight which has a handle attached. The participant spins in a circle to gather momentum, and then lets it fly. These guys and gals were pretty impressive with their strength, as well as their ability to not let it fly in the wrong direction and injure those behind them.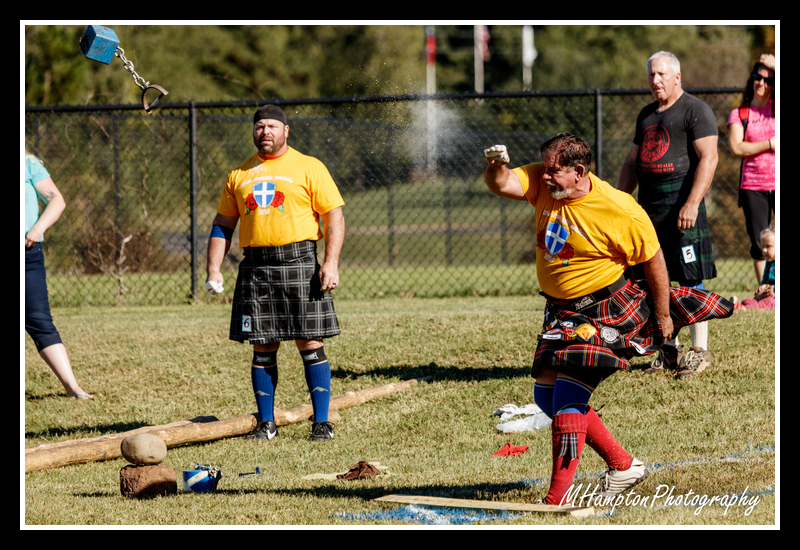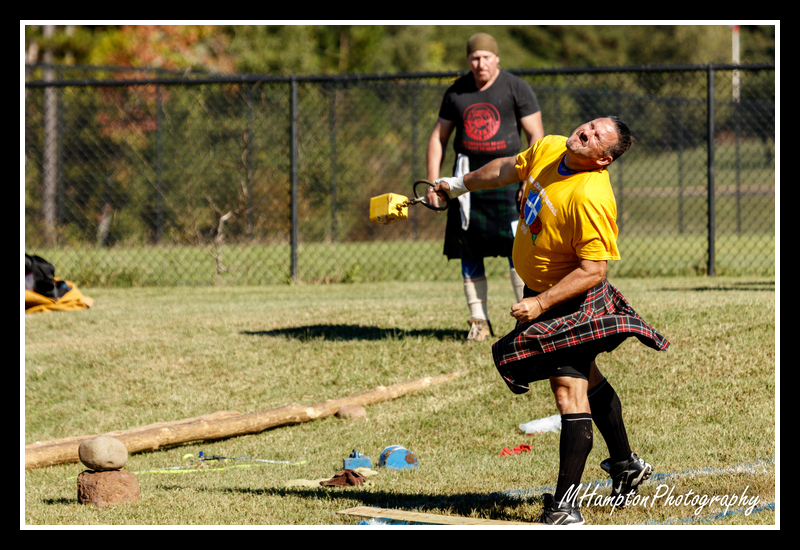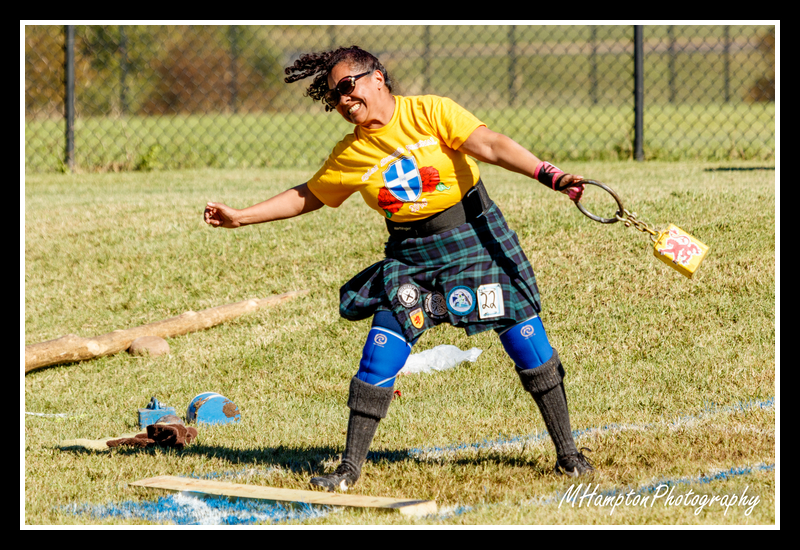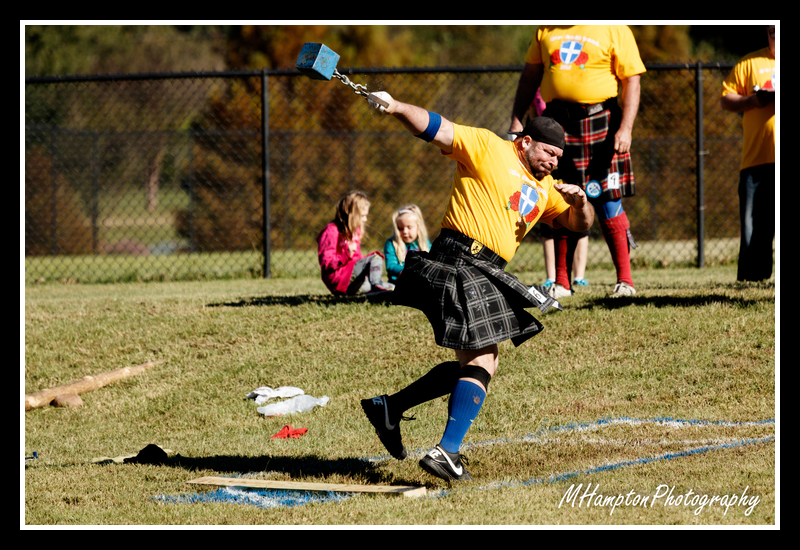 The one I really found interesting was the caber toss. I had see this before, but never understood what the rules were, until now. The purpose is to toss the large pole, have it flip end over end, and then you are judged on how straight it lands to where it was thrown. While it looks easy, apparently it is not. Of course the biggest hurdle is first picking up the rather long pole and balancing it before you actually try to flip it. This was very impressive.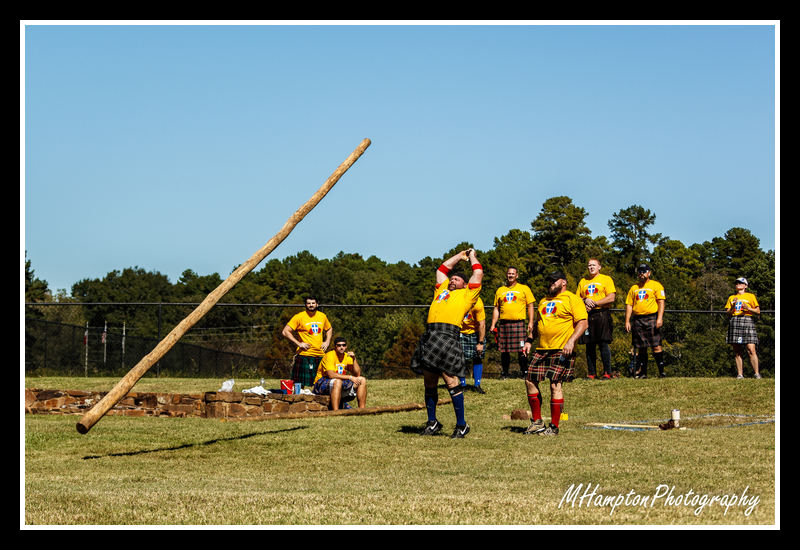 This guy actually accomplished the feat! I think the yelling at the pole actually pushed it over the edge and got it flipped.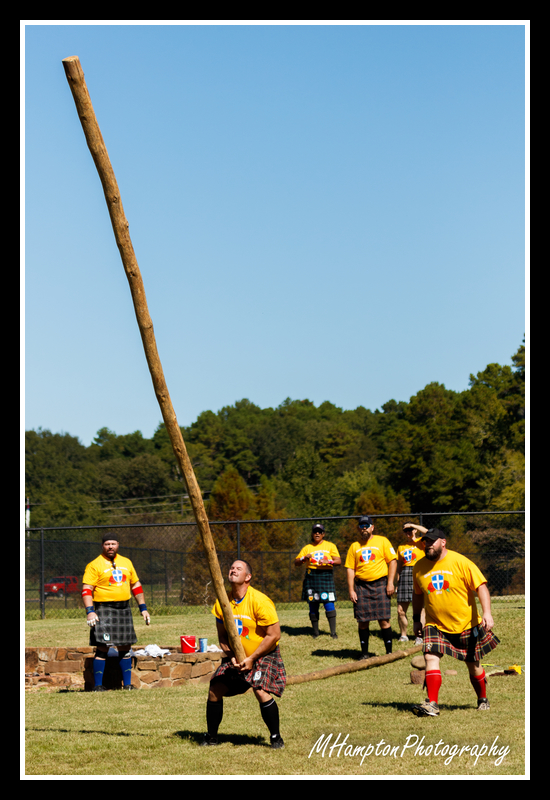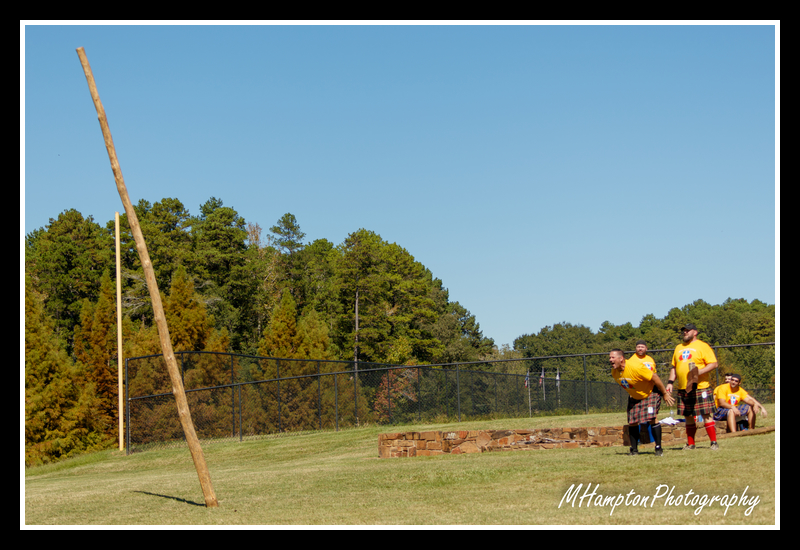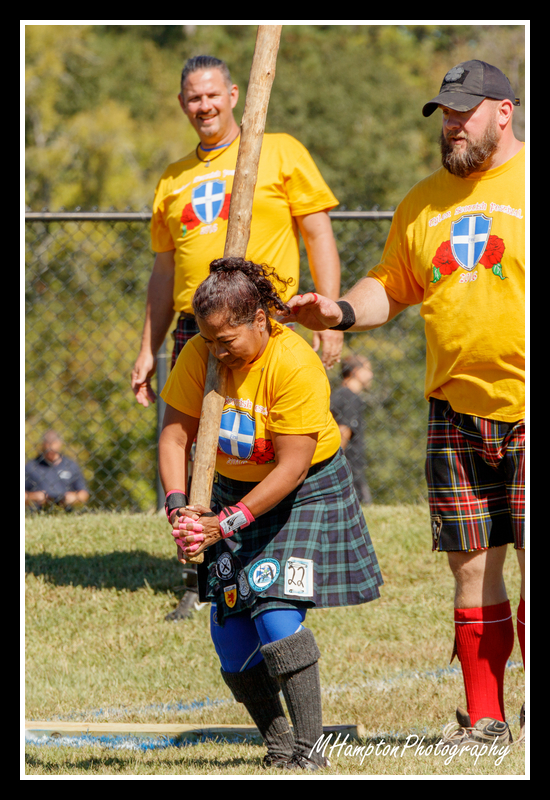 The parade of the clans was quite a site. They paraded around the area being led by the piper to the traditional song you usually hear on bagpipes. All the clans and their colors (tartans) were on display. Each clan had their own tent where you could learn some history of the clan and even see if maybe you were a descendant from them.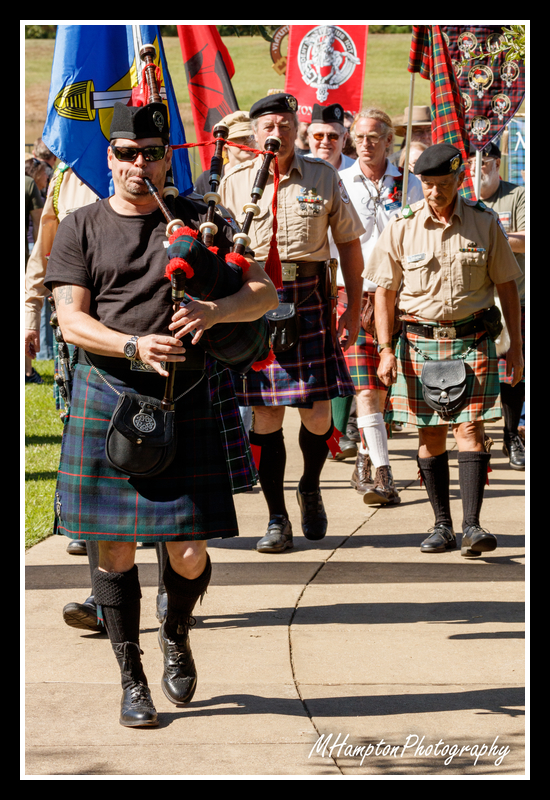 And of course, what sort of festival would it be if there wasn't music? This is the Reel Treble Band, hard at work entertaining the crowd.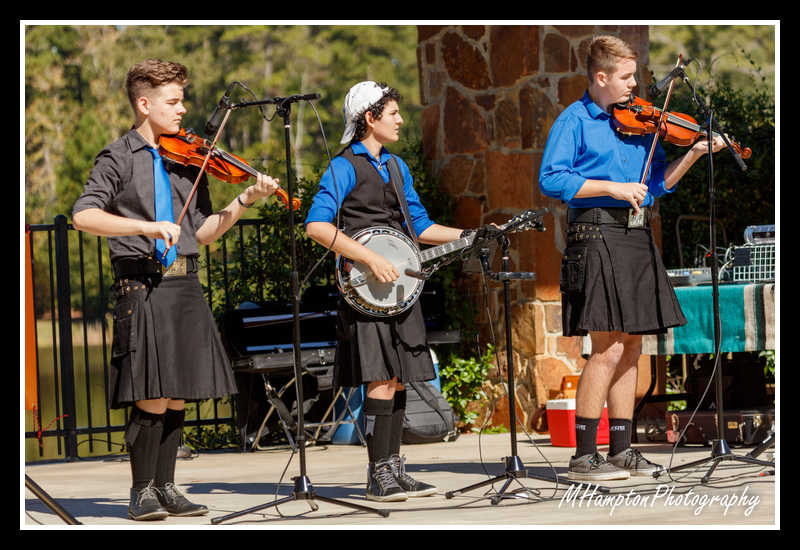 I didn't get to stick around as long as I would have liked, but thoroughly enjoyed everything we saw. Next year I'll plan a full day and see and learn even more!
Until next time…