On the few days before the Memorial Day Weekend 2012, Karen and I traveled to the gulf coast of Mississippi to visit some friends.  Of course, I took along my camera to capture whatever images I could.  However, challenging myself, I opted to only take my 24-105mm lens and not the 600mm "beast" as my friend JohnT likes to call it.  That made capturing some of the shore birds a little more of a feat.
For instance, this heron was perched on the pier. I slowly walked toward it, taking a shot, taking a couple of steps, taking a shot, repeat, until I was probably within 20 feet before it decided to fly off!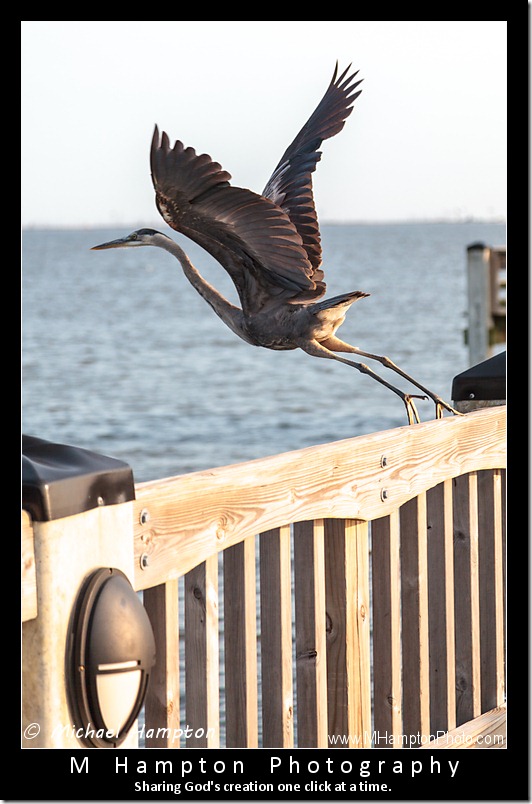 Another heron, was perched on top of on of the pier roofs and sat there while I walked right up to it.  Of course, it was still out or reach, but close enough for a pretty detailed shot.  It remained there until some kids started throwing shrimp at it.  <kids!>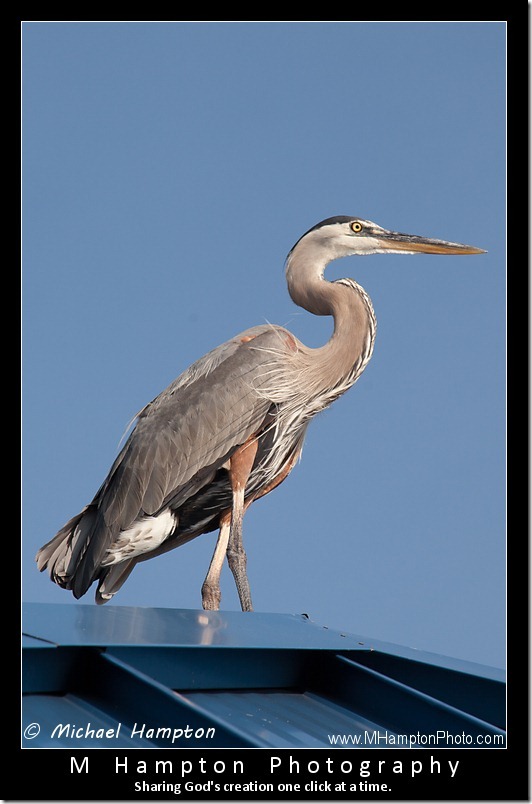 There were also gulls, of course.  They were a little harder to catch as they flew past at breakneck speeds, but I did manage to capture a couple of them.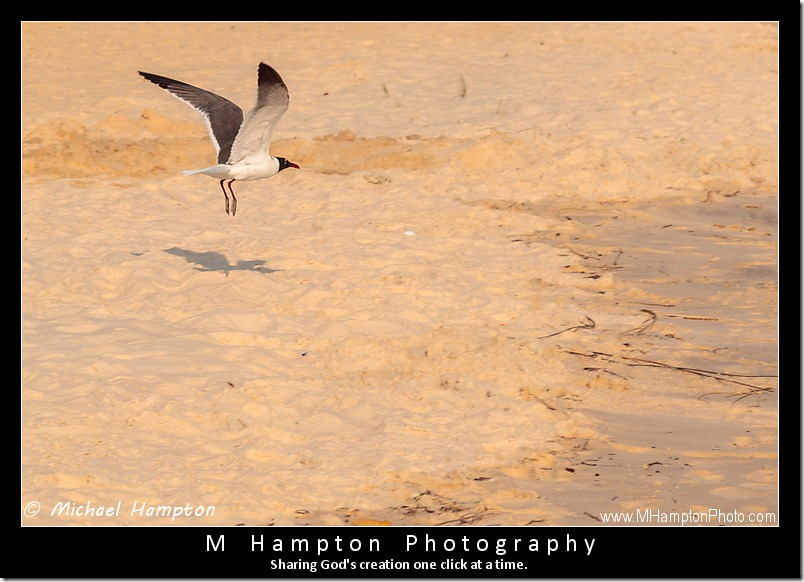 And of course, there is the sun, as it begins to set over the bay.  Still a little high in the sky here, but you can already begin to see the colors as the sun approaches the clouds.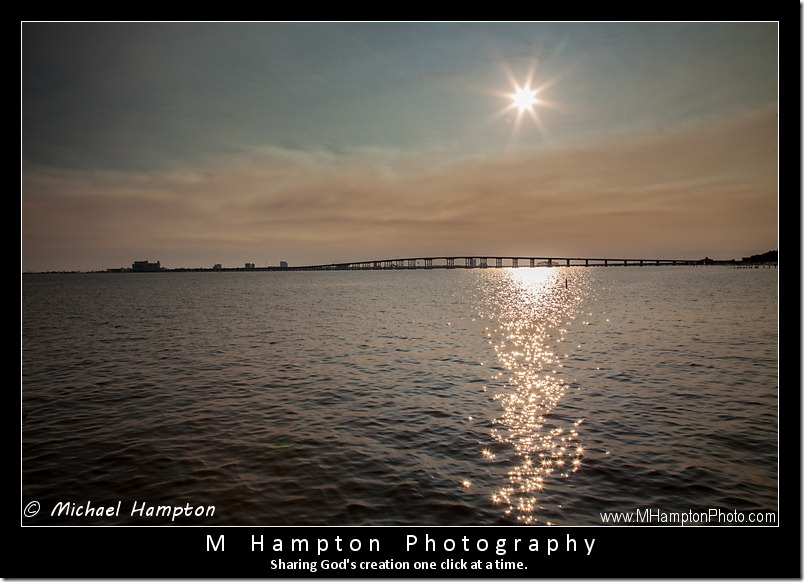 All in all, it was a great trip.  Spent some quality time with our friends, was able to challenge myself in my photographic techniques.
Next post: Gators!
All photographs created with the Canon 5d mark II and Canon 24-105mmL zoom lens.